WEBSITE DESIGN & DEVELOPMENT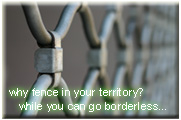 Today, Internet unquestionable has transformed the way, how businesses been conducted. The new age digital marketplace had emerged leveraging the technologies offered by Web.
iNTERACTiVE
combines the creativity with technology to develop web sites solutions for your business.
We strive to achieve the objectives of:
Custom web design and unique "look and feel" of your web site.
User friendly web design to ensure effective site flow and information delivery.
Smaller budgets to meet your financial needs
Extend the customer base from traditional human contact to Internet.
Connecting with customer while lowering costs of doing business
Running business borderless, 24 hours x 7 days a week
Expanding your sales via e-commerce
BUDGET WEB DESIGN PACKAGE
1.
Customly designed
with
unique "look and feel"
to fit your business needs.
2. Upto 10 Pages
1 home page (landing page)
1 about us page
1 contact us and location map page
1 online feedback form page
4 pages for products and services
AJAX/CSS/Javascript menu
light flash animation
For ordering and smaller budget website development, please feel free
contact us
for further discussion.