ABOUT INTERACTIVE SOLUTIONS HOUSE
Interactive Solutions House was established with the main objective is to serve all our customers using the latest and advance technologies we adopted over the years. We are considered the key "Project Manager" to all our business partners. iNTERACTiVE consists of a team of skilled professionals with a wealth of skill sets ranging from systems integration, application development, project management and consultancy.

We integrate technology, processes and experience to deliver custom-fitted superior IT Solution that enables the implementation of your business strategies efficiently and cost-effectively.

iNTERACTiVE are always focusing in developing end-to-end business applications development, interactive websites (e-business) development, database management and hardware servicing.



OUR VISION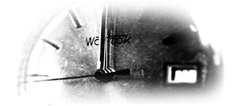 We strive to be recognized for innovative solutions based on our strength, skill-sets and experiences by creating informative solutions that are user-friendly, simple, flexible, reliable and scalable with a lower Total Cost of Ownership (TCO).
OUR SOFTWARE DEVELOPMENT TEAM
iNTERACTiVE
comprise of a team of professional who have gained vast experiences of harnessing latest technology in the I.T. industry. Our versatile team of professionals and consultants have experiences in both end-users as well as in the solutions development environment i.e. the consultation firm, software house, system integrator and etc.
Thus, we understand what are the essential steps in-depth to be taken in order to ensure the success of a solution implementation and in a cost-efficient way.

OUR DEVELOPMENT APPROACH
iNTERACTiVE will take full advantage of the current available technology in computing industry and recommend the suitable approach and solutions to our customers . This is to ensure a greater return of their investment while achieving their primary objective.

In term of our strength, iNTERACTiVE alliance with other business partners, is geared to employ and sustain a team of well trained, competent and highly knowledgeable IT expert. With the alliances, it allows iWS to act as a single-point of contact while implementing solutions. All the customers that engage iNTERACTiVE's services do not have to worry about engaging in many meeting and deal with many different points of contact. iNTERACTiVE's considered the key "Project Manager" to all our business partners. iNTERACTiVE will be ensured that the same project team will be work together with customer, from initial stage of design until the end of the project implementation.

We always review the projects that had been awarded during and after completion; and seek better solutions in improving our weaknesses; to providing quality system development service. We confident to significantly reduce the system development life cycle with the experience it has gathered over the years in developing applications or solutions similar to customer's environment.